«Digital twin» of the Northern Delivery
Information system for optimizing the cost, timing and logistics of the vital cargo supply to remote areas of the Far Eastern Federal District and the Arctic zone of the Russian Federation
50 life support cargoes delivered as part of the Northern Delivery
25 regions involved in the Northern Delivery
206 municipal districts modelled within the digital model of the Northern Delivery
>300 vessels involved in providing residents as part of the Northern Delivery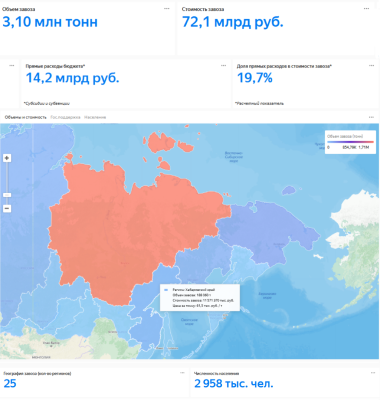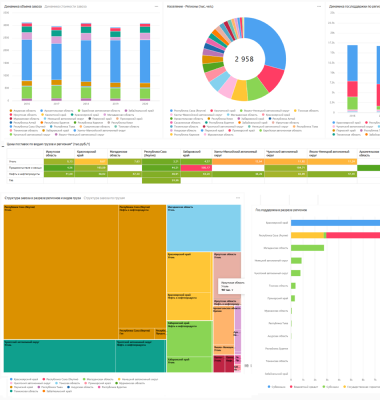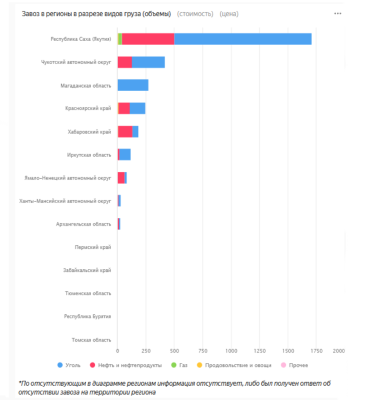 The digital twin of the Northern Delivery allows the state and businesses to:
receive detailed information about remote territories, the range of imported goods, delivery times, routes, modes of transport, delivery models, the state of infrastructure and its throughput;
work out various routes, simulate supply chain scenarios, rebuild them and optimize delivery through the collaboration of different regions, cargo consolidation and synergistic effects;
plan, track and control all supply chains and delivery participants; 
reduce insurance costs by up to 30% and operating costs per ton of cargo by up to 12%;
reduce the risk of underdeliveries and damage from supply disruptions;
develop competition through market transparency, attract new suppliers, improve the quality and speed of delivery, expand the range of imported goods and reduce their cost for residents.
Digital twin of the Northern Delivery helps people living in remote areas of the Far East and the Arctic to get the necessary food, fuel and essential goods on time at an affordable price.
Do you want this product?
Or you want it customized to meet your goals? We'll be in touch!